The DRP Final Seminar catalyzed the opportunity for the EC and Environment Ministers from all of the 16 countries sharing the Danube River Basin and Black Sea region to adopt a new Declaration on the Enhancement of Cooperation during a High Level Ministerial Meeting in Bucharest, Romania. The Meeting immediately followed the DRP Final Seminar on February 23, 2007.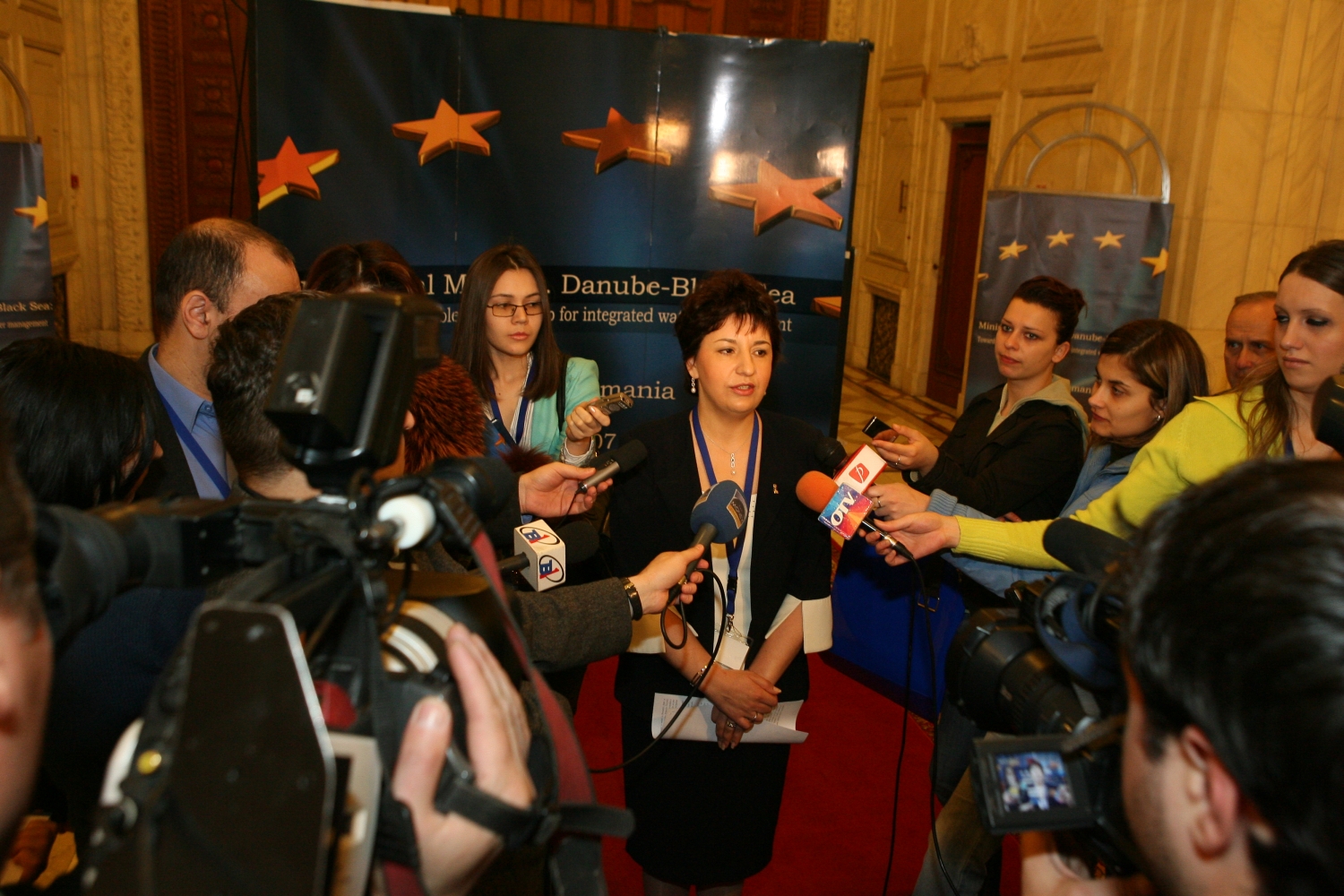 "On January 1, the Black Sea became an EU sea," said Romanian Water Minister Ms. Sulfina Barbiu. "On this date, my country also joined the EU and it took over the Presidency of the ICPDR. As both a Danube and Black Sea country, Romania is proud to host this important meeting that is needed to increase cooperation among our countries for the challenging work that lies ahead for all of us."
One highlighted challenge was for the Danube countries to meet the requirements of the EU Water Framework Directive by 2015. "Increased coordination between all countries will be crucial to reducing costs," said ICPDR Executive Secretary Philip Weller. Another highlight was the need to develop measures to reduce nutrient pollution.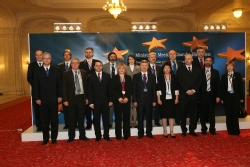 "The entire Danube Basin is a 'sensitive area' under the EU Urban Waste Water Treatment Directive," says Peter Gammeltoft, Head of the Water & Marine Unit of the EU's DG Environment. "This means that EU Member States must use advanced urban waste water treatment."
"The nutrient pollution problem is far from over," says Ivan Zavadsky, UNDP/GEF Danube/Black Sea Regional Programme Director. "We have been working for over 15 years to better understand the problem and come up with solutions. Now is the time for concerted action for basin-wide measures such as introducing phosphate-free laundry detergents."
"What happened in the Danube Basin over the last 15 years is a model of success for rivers throughout the world," says Ahmet Kideys, Executive Director of the Black Sea Commission Permanent Secretariat. "The Danube countries, UNDP/GEF and the EU were able to pool their resources together in a way that will significantly improve water management, water quality and ecosystem health. Now that the Black Sea is an EU sea, we are confident that many of the Danube's successes will be repeated through the concerted efforts of the Black Sea countries, Black Sea Commission, EU and UNDP/GEF, supported by this new declaration signed today."
---
Full version of the adopted DECLARATION.
Statements from Austria, Bosnia - Herzegovina, Bulgaria, Czech Republic, EU Presidency - Germany,  Moldova, Romania, President of Romania, State Secretary of Romania, Slovakia, ICPDR, Black Sea Commission,  DRP, UNDP ResRep Romania, World Bank, Opening and  Closing Remarks by Romanian Water Minister
UNDP Romania Newsletter - Issue Nr. 2
---