Detergents Phosphates
A NEW LINE FOR SARAJEVO CITIZENS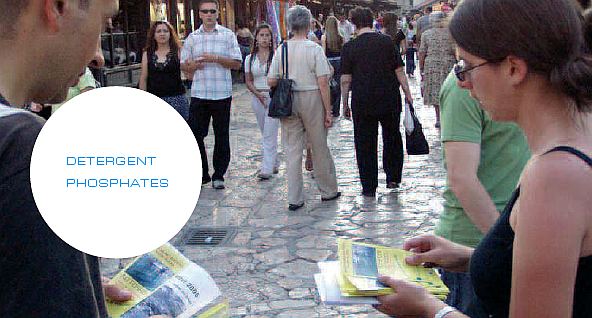 During the war, the city of Sarajevo's wastewater treatment facility was destroyed. Ever since, untreated residential and industrial wastewater has poured into the local Miljacka River which flows into the Bosna River to the Sava River to the Danube.
To help curb pollution, local NGO "Ekotim" received a grant from the UNDP-GEF Danube Regional Project to reduce the amount of nutrient pollution in wastewater - specifically, phosphates coming from household detergent use.
The project aimed to raise awareness among Sarajevo consumers about the links between their detergent use and water pollution. It would promote more use of phosphate-free detergents. And it would sample municipal wastewater to measure phosphate discharges, and to see if their strategy was working. 
..... download full NGO Story on Detergents and read more...
Photo: Ekotim